How to make a Haku Lei (Lei Po'o)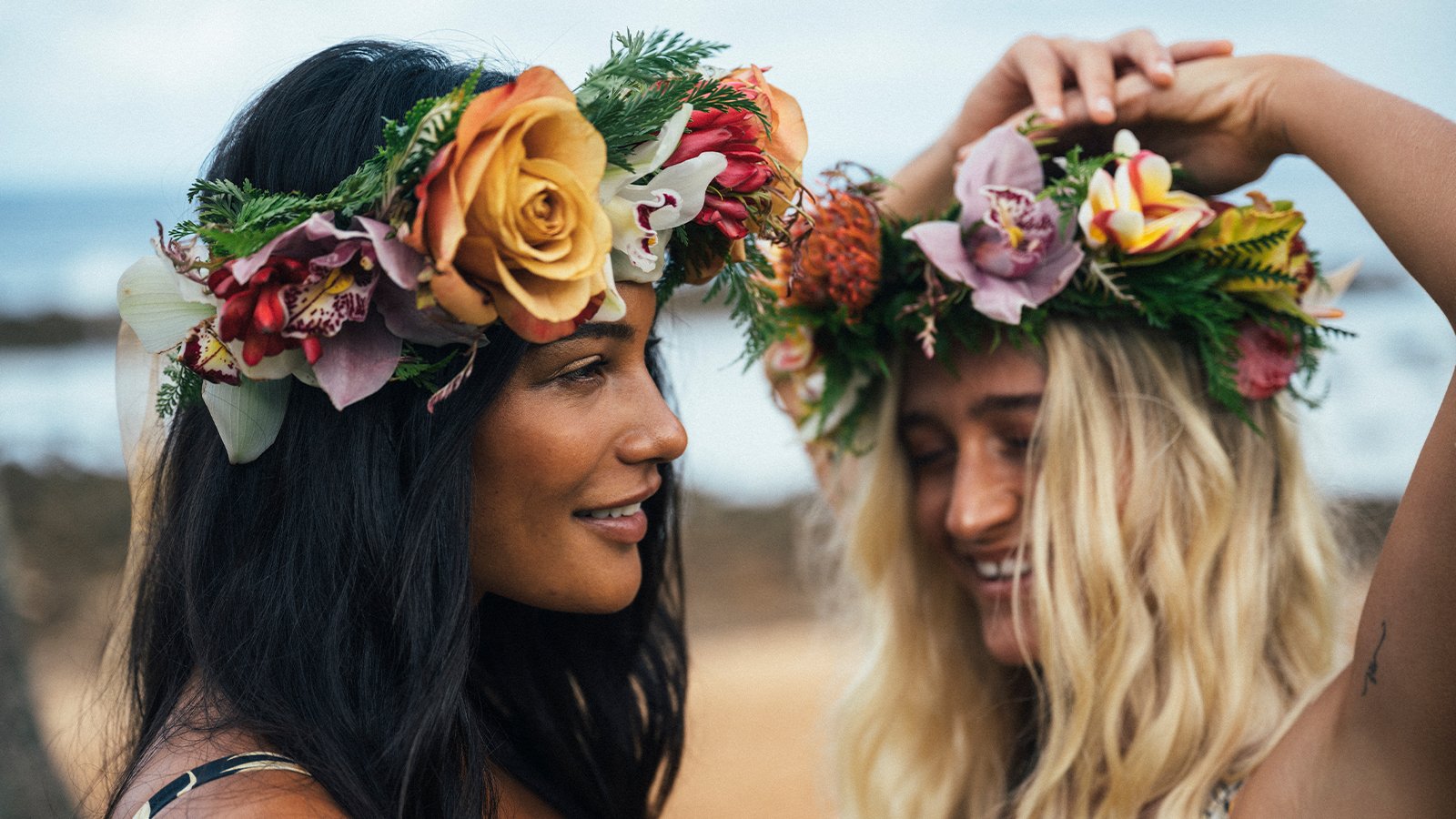 Haku Lei also known as Lei Po'o are interchangeable terms that describe a lei that is worn on the head. In Hawaiian, "po'o" means "head," so a lei po'o is a "head lei." Lei Haku is actually a braided or woven lei, where flowers and/or ferns are braided or woven to keep in place. Wili means "to twist." This is the most popular style to make lei po'o. A strand of raffia or ti leaf secures flowers and ferns to a backing. Below is a tutorial on how to make your own Lei Po'o using the Wili method in a few simple steps.
Materials:
Raffia
Scissors or plant sheers
Several different types of flowers (make sure they aren't too heavy). Choose some hearty greens, flowers and filler plants. Get creative with what you have in your yard or neighborhood.
Water bottle spritzer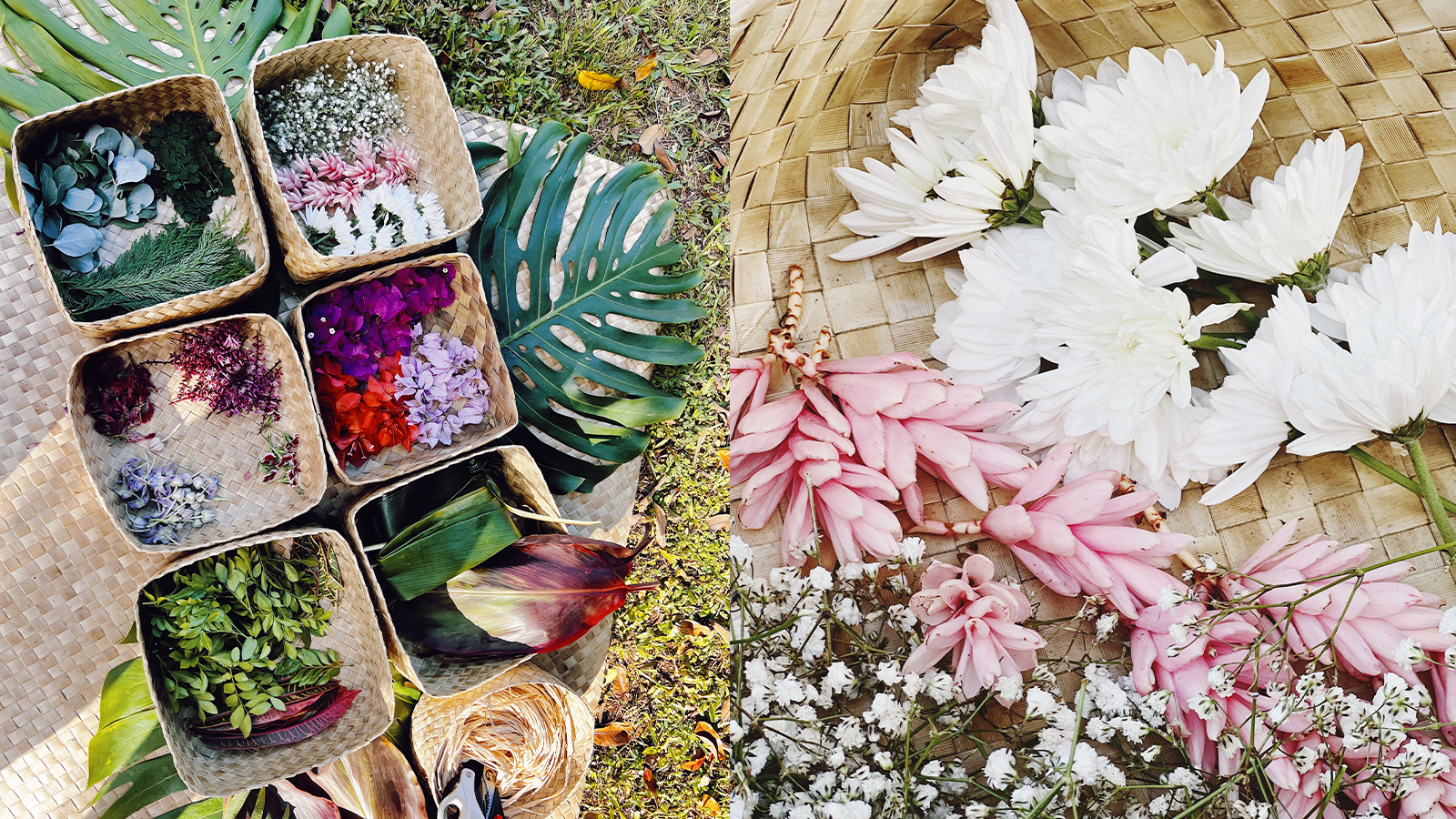 Prepare your lei materials:

-Cut flora and greens into smaller pieces
-Remove leaves and flowers from the lower portion of each stem (ideal stem length is 3 inches)
Prepare spine of the lei:

-Use about 6 strands of raffia
-Measure the wearer's head and leave an extra 10 inches (5 in. on each side)
-Tie a knot and start braiding the raffia to the end and tie off at the bottom
-Alternatively, you can braid just the top 5 inches and then start wrapping the flowers with a piece of the existing raffia (spray raffia with some water-it will get stronger as it dries) and braid the remaining 5 inches when finished. (as shown in photos here)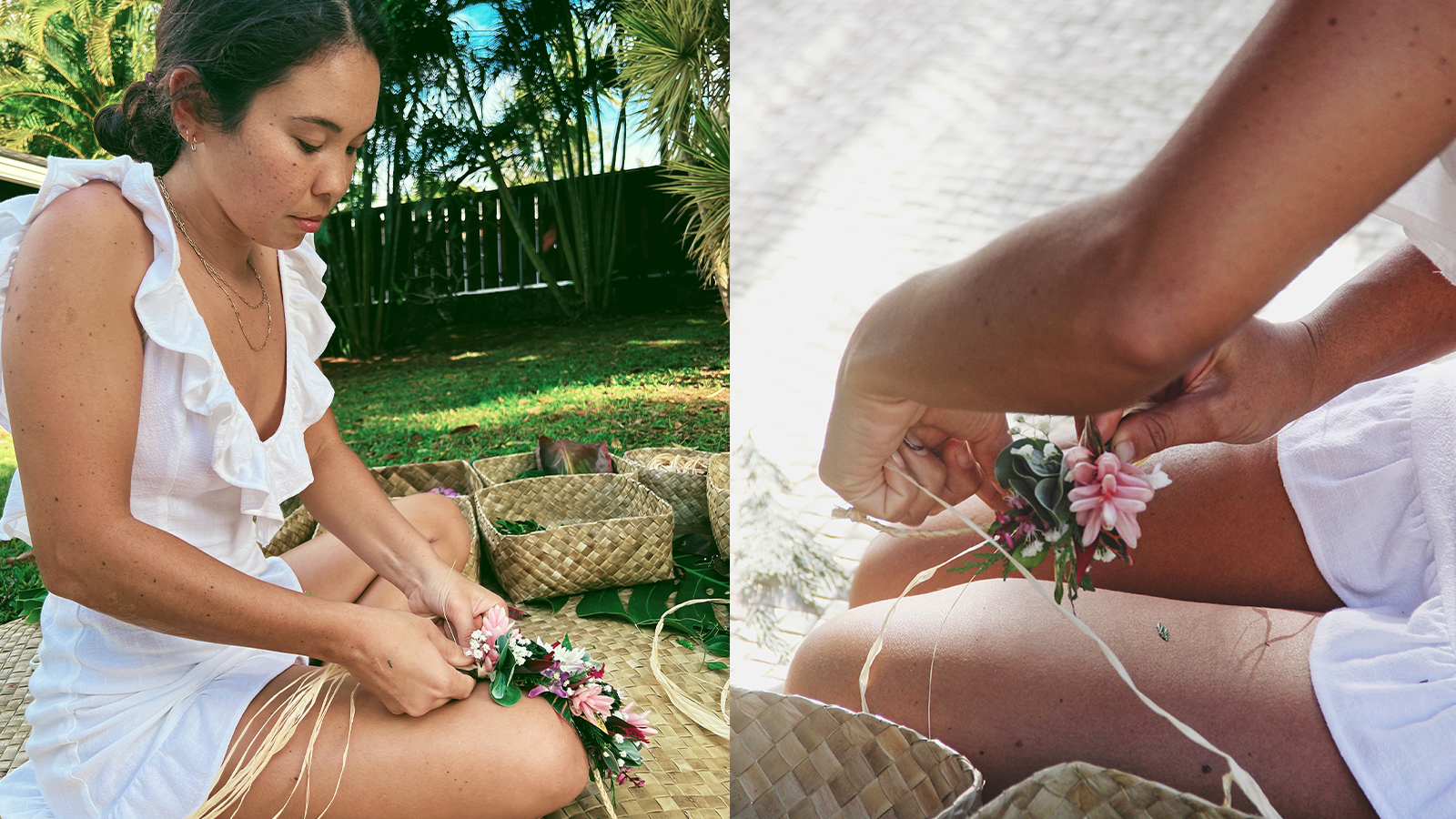 Adding flora and greens to lei:

-Place several pieces of flora about 5 inches down onto the braided raffia, holding the stems secure against the braided raffia with your fingers
-Use a piece of wet raffia to wrap around the stems of the flora and the braid. Wrap very tightly about 4 times around. Continue adding a few pieces of flora and greens depending on what pattern you want and wrapping with the raffia
-Stop adding flora once you have about 5 inches left
Tying off the lei:

-Tie a knot as securely as possible. The tighter the knot the better.

Congrats you just made a Lei Po'o using the Wili technique! Try using different types of flowers and greenery and making different patterns. These make great gifts for any type of celebration.